Packaging designers understand the importance of graphics and color in metal packaging. Visual stimuli drives emotions and can play a pivotal role in product purchasing decisions among consumers. Color alone can account for up to 90% of an individual's decision as to whether he or she likes a product, according to a 2006 study by Singh. Here are important considerations for designers in their focus on graphics and color.
Modern Packaging Design
The concept of emphasizing graphics and color in metal packaging is relatively new in the sense that it's only been since the 1950s with the advent of self-service retailing that this knowledge began being incorporated in marketing. At the same time, visual stimuli has not been comprehensively explored by marketers. Packaging has come a long way from brown wrapping paper and string, but deeper psychological studies can lead to a better understanding of consumer responses to visual stimuli.
Designers at least know that color is a major purchasing factor. The question is whether or not this perception is consistent among a target market. The best way to decide which colors work best is to do limited testing with various colors with a target market sample. At the same time it's important to remember that the success of the product doesn't just depend on graphics and color in packaging.
Visual Effects of Branding
Marketing experts now include packaging design as a strategic part of building a brand. In other words, visual appeal initially attracts the consumer to the product. Graphics and color in packaging can sway decisions on purchasing during in-store scenarios. Factors such as image layout, photography, color selection and typography all add up to an initial impression to the consumer. A 2014 study by Kauppinen-Räisänen revealed that color plays an exceptionally important role when people are in a hurry.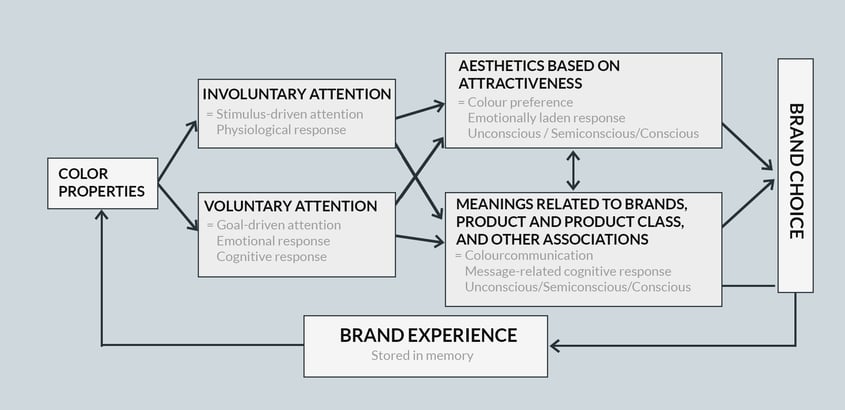 Source: Behzad Mohebbi (2014)
Eye-catching graphics are necessary for a product to stand out in a store. Color evokes personal emotion based on experience. These factors must be taken seriously in an age when online shopping is becoming more the norm and people have more time to study products online. At the same time, there is much that is unknown about people's response to colors and aesthetic designs since it involves various levels of consciousness.
Sometimes emotional responses to visual stimuli are based on subconscious factors. Many times cultural factors can contribute on a semiconscious level while personal preferences and experiences affect conscious decisions. Due to these complexities, marketers must realize that the best design solutions will be based on multiple factors. In order to be both effective and attractive, packaging design must be influenced by ease of use combined with attractive design, colors and shape.
Color Preferences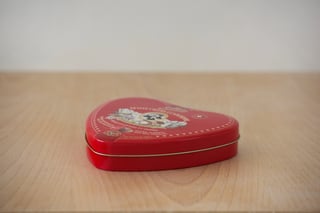 Not only can colors be deciding factors for consumers, they can also have a dramatic impact when contrasting colors are displayed simultaneously. A 2013 study by Bix, Seo and Sundar found that contrasting colors can affect consumer behavior and perception of the product's visual appeal and quality. The placement of visual elements plays an important role in crafting visual appeal. Here are some of the key factors that determine color preference:
age
gender
personality
income
ethnicity
religion
While each individual has developed their own reactions to certain colors, a 1993 Crowley study suggested that red and blue can initiate impulsive buying. Before a marketer takes this evidence seriously, however, they should conduct their own tests with various colors to see how their results compare. Even when color response is predictable, the marketer must still take into account that other factors determine purchasing decisions.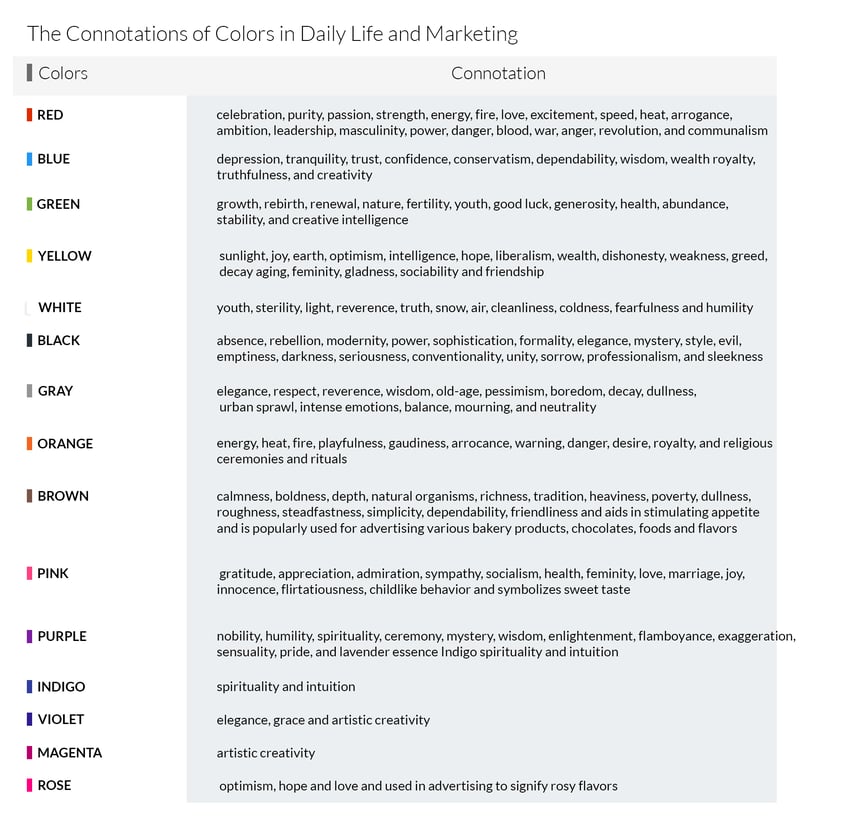 Source: Behzad Mohebbi (2014)
Conclusion
Consumers are more likely to buy a product if they are attracted to the graphics and color in metal packaging. Designers must try to appeal to a target market based on people's perceptions of color, size, shape and other visual aspects. It's important to remember that color preferences and perceptions vary, depending on demographics.
Disclaimer:
The postings in this blog section do not necessarily represent Desjardin's positions, strategies or opinions.
References and Further Reading