When you upgrade your cosmetic packaging, it can have positive effects on your bottom line. Not only can it increase your sales and lower your costs, it can create fresh appeal among shoppers, as more effective retail displays catch their attention. Before making such a bold move, you should consider various cause and effect relationships and how they may impact marketing and company finances.
Reasons for Changes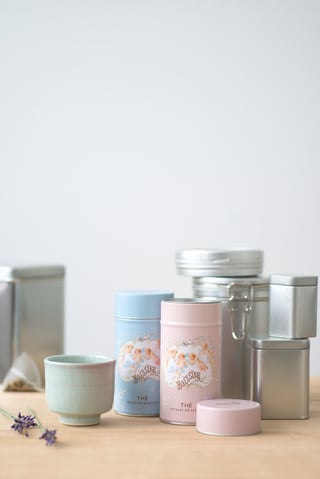 Firms may decide on packaging changes for multiple reasons, as it depends on the nature of the product itself, economic conditions and other business fundamentals. Your suppliers, for example, may have to deal with storage issues that require you to rethink your packaging solutions for pragmatic purposes. On the other hand, changes may be entirely an aesthetic decision on your part, since beauty products and attractive containers go hand in hand. Here are other :

shifting distribution channels

updated market research on consumer perceptions

more emphasis on customized treatments

product line expansion

environmental or health concerns

new brand or product innovation

creating a new look to replace an outdated one
These changes may justify a higher price or placement in different types of stores, such as a shift from service stations to supermarkets. A new innovation to a brand could mean a corresponding new way to present packaging to consumers. If you decide to make a product more eco-friendly, for example, you may also want to give the packaging a greener look.
Emphasizing that products are made of 100 percent recycled materials might also mean using smaller cosmetic containers. Consumers will notice the smaller size and connect the dots, envisioning less waste and greater sustainability. Aluminum cosmetic containers are examples of materials that can be used over and over, which reduces packaging costs.
Updating Cosmetic Containers
As your brand awareness grows over time, you should consider if the packaging appropriately conveys the message you send to consumers. Beauty products are linked with positive emotions and cannot afford to appear tired. When the old package looks outdated or is found to not convey the feeling that the consumer expects, it's time to get more creative.
Nowhere is this more true than the skincare category, in which cosmetic containers need to communicate joy and convenience. A study by Diagonal Reports called "Global Skincare: Consumer Behavior / Regimes and Market Report 2015" confirms that skincare is projected to remain the key beauty category in the future. The report also reveals that consumers are modifying their behavior compared with last century with respect to searching for more solution-oriented products, such as "medicalized" skincare.
Traditionally, oil has a long history of success in the Asian and African beauty markets, but it's now starting to expand globally for cosmetics consumers. The uptick in oils in Western skincare is happening due to the widespread perception of its natural qualities. Oils also tie in with the rise in popularity of spa salons and massage parlors. This trend has led to an increase in dropper bottles, which provide users with greater control over dosage. Droppers, by the way, have not changed much since they were introduced over a century ago.
Innovation and Environmental Concerns
Sometimes new government regulations or developments that improve environmental safety influence packaging changes. In the past few decades, for example, a trend in increased environmental and health awareness among manufacturers, marketers and consumers has paved the way toward more sustainable solutions from recycling to more efficient wrapping to easy disposal.
Changing Consumer Habits
Part of the evolution of cosmetic containers in recent years is driven by the growing demand for customized products, such as serums. Personalized serums need clear dropper bottles so that the colorful active ingredients are seen. These ingredients are released once they are applied to the skin, using airless packages and metal-free dispenser bottles. These bottles are completely recyclable and work well with sensitive skin care and medical products.
The convenience of skin care masks, pads and wipes, has influenced consumers to choose packaging that works more efficiently while traveling. The sales of prestige facial skin care masks have steadily climbed in recent years, according to the NPD Group.
The demand for oval-shaped airless containers continues to grow. Dual dispensing technology has helped make custom-blend products more prominent. A major key to this solution's growth is directly related to its easy to use and reliable properties. Consumers are demanding more complex formulations that they can interact with more. Pump dispensers are embraced as modern solutions for containing facial creams, lotions and toners.
Conclusions
Sometimes you may have to deal with expensive upfront costs for packaging changes, but it can still save money in the long run. This concept can be realized when a packaging upgrade offsets savings from marketing costs. This proactive strategy allows your brand to evolve in the minds of consumers.
Disclaimer:
The postings in this blog section do not necessarily represent Desjardin's positions, strategies or opinions.
References and Further Reading
Photo: "Change", Courtesy of John Rob Gallop Flickr, (CC BY-ND 2.0)